This is my dads old Malibu. His parents bought it new I believe and they drove it until he got old enough to drive. He drove the car whenever he wasn't doing his Camaro and C-10 thing. Car was sold to my uncle (The Legendary "You No Uh Touchie Kenny's Cuppy") at some point and he drove the car until something broke. Then my dad purchased it back and it sat ever since. I can remember burying my first dog as a kid and seeing the car sitting in the same spot that it is today.
Dad believes it has a piston broke in it, Uncle thought there was some cylinder head/valvetrain damage. I don't know and don't care. I'll be supplying my own drivetrain for it.
Car is a triple black SBC 400, th350 transmission, and 7.5 10 bolt rear as it sits. I'd like to have a carbed. SBC/LTX w/ 1 stage plate kit or fogger, Powerglide, and 9" Rear, but it will be whatever it takes to just make it mobile.
This is what it looked like after spending a few hours with a Machete. What you see around the edges of the photo is exactly how it was all grown up against the car. Good thing I had an extremely sharp machete that wasn't flimsy.
And here's a some closer photos. From what I can tell is mostly surface rust, except for the driver side fender.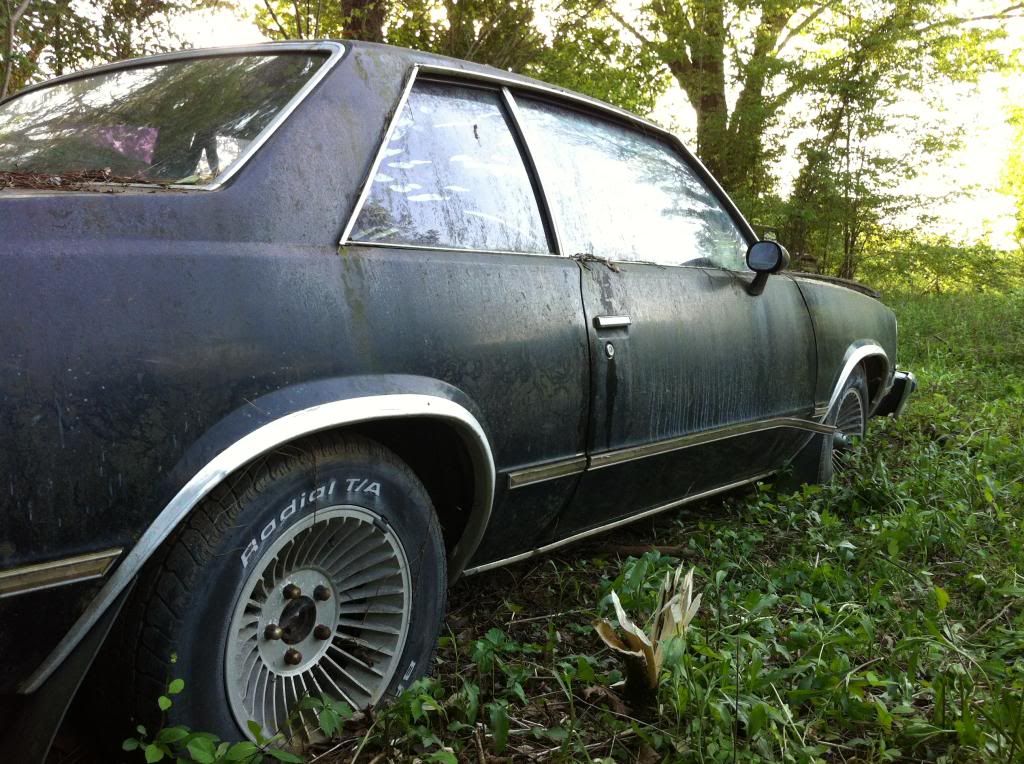 Been a while since she's had tags on her!
Check out the Datsun logo instead of Nissan!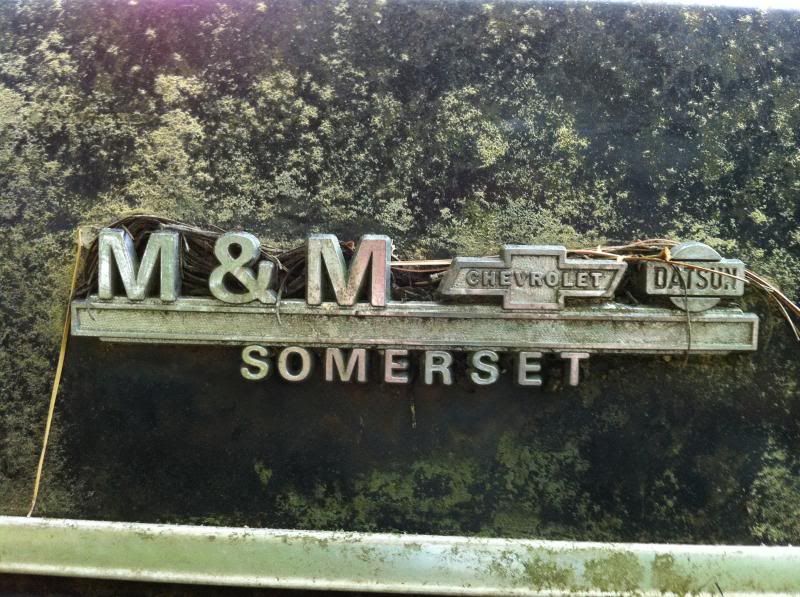 And the driver side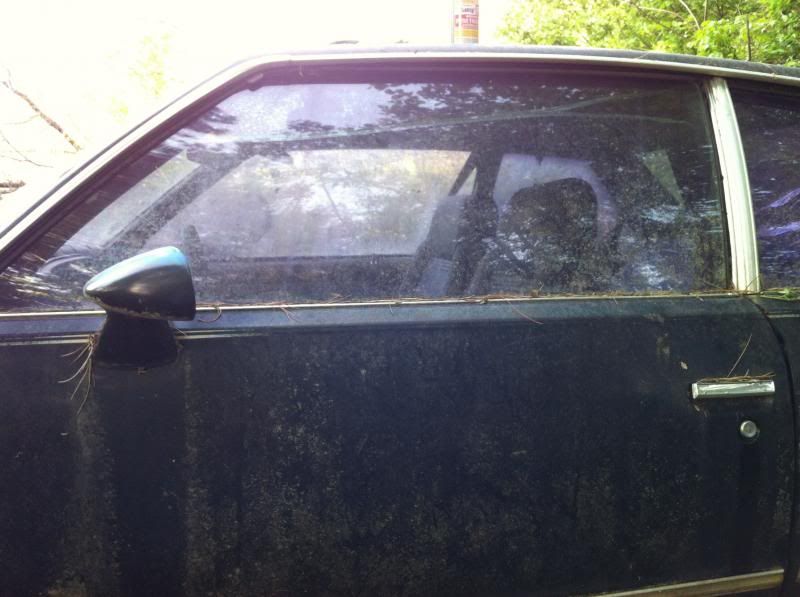 Worst spot I could see without being under the car.
Nothing is safe when I'm armed with this stuff lol!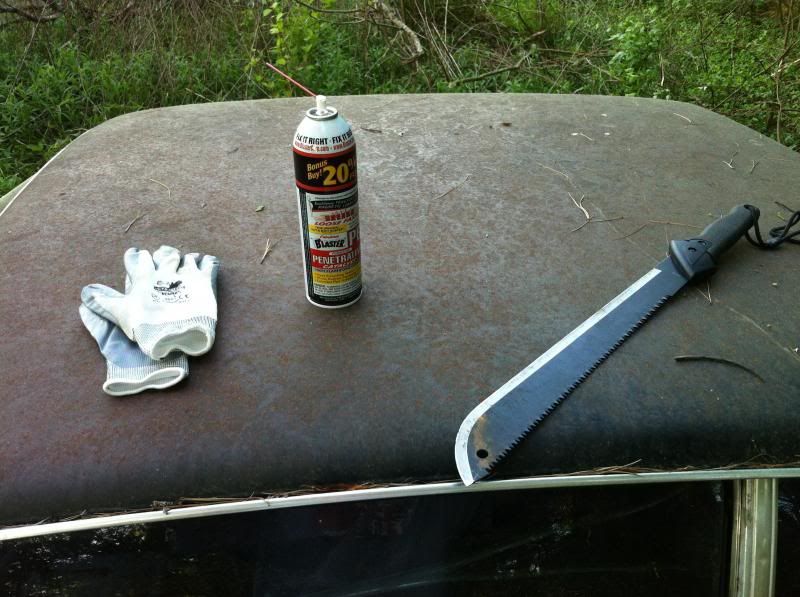 Now for the interior... makes me sad.